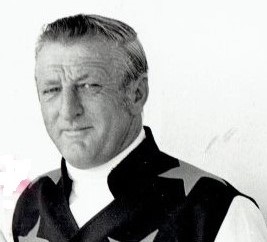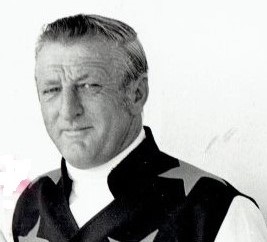 Service Details
A time of celebration will be held at a later date
SKINNER, Maurice Arthur (Maurie): Val, Judy, Neville and Shelley wish to let our extended family and many friends know that our much loved husband and father left us on Saturday afternoon, May 9, 2020. Maurie was a special father-in-law to David; Grandad and Great Grandad to Melissa, Ally, Nicholas, Helena, Linnea and Lily. Sister Betty, nieces and nephews are a comfort while we share wonderful memories. Special sincere thanks to the carers at Cargill Rest Home who took wonderful care of Maurie. A private family graveside service will be held and a celebration of Maurie's life will be scheduled later. Messages to 2/16 Clyde St, Winton 9720
It's with a heavy heart that I learn of Maurie's death. When I think of him I smile....he was such a trick and I adored his humour. Please accept our deepest sympathy during this crazy difficult world that we are living in. I look forward to celebrating Maurie's life at a time down the track. Big hugs to all. Lois & Geoff.
Lois & Geoff Stevens, Queenstown
Please accept our Deepest Sympathy. Maurice was a valued member of our Club, serving on the Committee for a number of years.
Winton Mens Friendship Club, Winton
Dear Val, Judy, Neville and Shelley,
I am very sad to hear of Maurice's passing. I have loads of Winton memories that include a visit from the neighbours and a gin or two and loads of stories. Maurice always had a story. The trick was sorting the fact from the exaggeration for the sake of a good story! I know he is no longer suffering but it is still very hard for those left behind. He was a great neighbour and friend, to Dad particularly, and I know that they had a lot of great times at the stables and white-baiting. I bet the gin bottle is out up there already. Our family are thinking of you all at this sad time. I look forward to being able to give you a hug and share a story or two. xxx Carole
Carole Bee, Cromwell
My heartfelt sympathy to you all at this sad time 🌹🌹
Pam west , Invercargill
Our love and thoughts to you Val and all the family and this sad time love and hugs and many blessings
Colin and Karen Telfer
Karen Telfer, Invercargill
Deepest Sympathy to you all at this difficult time. Our thoughts are with you all during this sad time .
Karen and Doug Sinclair, Mabel Bush.
Condolences to the Skinner family, my mum Ruby Wallace [sands] and Arthur were cousins, and the only time l was popped on a horse was at hedgehope .even remember it's name Quick silver, following the careers of the skinner boys gave much pleasure to many folks New Zealand wide. I was down at xmas to tend cousin Ngaire Collinson s furneral in invercargill,
Lesley Walker, Pleasant point
Dear Val, Judy, Neville, Shelley and wider family.,
It is with sadness we have learned of Maurie's death. Even when expected, the death of someone so deeply loved and respected leaves a gap. We hope you will gain support from sharing memories of his full life, great achievements and of happy times together. Our memory is of good times spent in his company, lots of lively stories and shared enjoyment of a wee Glengoyne.
We are thinking of you all and send our love.

Jane and Ronnie Harris, Auckland
Please accept our deepest sympathies.
Peter Brotherston and family.
Peter Brotherston, Invercargill
Thoughts are with you Val and your family at this time.
Barbara (Leebody) and Frank Hartley, CHRISTCHURCH
Thinking of you at this time. I remember a man who gave us reasons to smile. Perhaps Val, we can have a hit of croquet next season. Take care, love Jenny
Jenny Pullar, Winton
Val & family, Our deepest sympathy to you all. Maurice was a great friend & neighbour at Hedgehope & many drinks and laughs were shared over the years. You will have many memories to remember him by.
Marion & Neville Patterson-Green
Marion Patterson-Green, Blenheim
We remember Maurice as the man with the grin always on his face and a joke for everyone. Val you will miss him terribly, what wonderful memories you have in storage and many ,many more will be told over the days to come. My Bill used to tell me stories of the fun days they had at Hedgehope and the wonderful family the Skinners were always a welcome at the Skinner home then and of course over your married life Val you were the greatest of hosts to so many folk of all walks of life. Be proud of what you shared over so many years and the friendships you have made. In our thoughts and prayers. Kindest thoughts Shirley and Reg Palmer.
Shirley Palmer, Winton
Val, Judy & David, Neville & Shelley, my sincere sympathy to you all on Maurie's passing. So many memories for all of us. He will be at peace now, he & Henry be kicking up a storm in heaven!
Kerry Jenkins, Christchurch
To Shelley and family, so very sad to hear of your dad's passing Shelley. You are in our thoughts.
Sally and Bruce Hogg
Queenstown
Sally Hogg, Queenstown
Our sincere sympathy to you all for your loss. Maurice and your family were very kind to Fleming while they were in Cargill together. We will remember him for his cheeky sense of humour. Keep your memories close.
Ross and Linda McDowall, Queenstown
So sorry to here of Maurie's passing.Have fond memories of visiting Hedgehope with Dinger as a child. I am sure Dinger will be waiting at the pearly gates with a beer in hand. Michael and Tracy Bell
Mike Bell, Winton
Thinking of you val and family. I used to care for Maurice at Cargill.will always remember has contiguous smile an sense of humour. Rest in peace x
Jodi Gillespie , Te anau
To Shelley and your loving whanau. Our thoughts are with you, you have many wonderful memories with your dear dad.
Kia kaha dear friend.
Vicki, Steelie, Anna and Theo, Auckland
Our thoughts are with you all at this time.
Robyn McLeish, Auckland
Val,Judy ,Neville,Shelley and Betty,we were so sorry to read of Mauries passing. Things will not be the same at Cargill.It was so nice for Dad to have someone like Maurie that he knew and could relate to ,and the stories they could talk about from Hedgehope days.Even through his ill health he still had his sense of humour. You will all have great memories.Look after yourself Val and R.I.P.Maurie.
Carolyn and Ken Porteous Te Anau
Carolyn Porteous, Te Anau
Val, Judy, Neville ,Shelly and David my thoughts are with you all in your hour of need at this difficult time
The trauma caused at this sad time seems unesscesary. Being together farewelling your beloved husband and father will give you strength to cope, .much love and thoughts with you all.
Margaret McHugh Picton Marlborough Sounds.
Margaret McHugh, Picton
To Val and the family. Please accept my sincerest sympathy on the passing of Maurice. I will always remember his wicked sense of humour and 'flying' around the training track with him behind Fort Nelson. How I stayed put on that cart I will never know! Wonderful memories.
Gail Graham, Winton
To the Family. So sorry for your loss. I have fond memories of all the Skinner Family at Hedgehope. I stayed there as a kid with my Mother Eunice McDougall. She was a great friend of Flo and Arthur. My deepest condolences to Mauries family.
Clare Patterson(nee McDougall), Strathern Invercargill
To Val, Judy ,Neville, Shelley and family.
With deepest sympathy to you all, I know you'll all have many happy memories.


Max and Ruth Slee, Te Anau
To Val and family thinking of you day and night and all the good times we had over the many years and how our Debbie loved going to stay at ur place and for Maurie to pass away on her anniversary. You didnt make it over for that whitebait meal Maurie but enjoyed everytime you brought him out Val they are great memories. Heartfelt Sympathy to you all Love Loraine and Stuart xxx
Loraine Smith, Edendale
My deepest sympathies on your loss of Maurie.
Alison Gorton , Invercargill
To Val and the Skinner Family - Syd has great memories of Maurice. He certainly made his mark. Please accept our condolences. What a dashing photo!
Syd & Heather Slee, TE ANAU
To Shelley and family, so very sad to hear of your dads passing. Our thoughts are with you all.
Judy and Chris Jackson , Queenstown
To Val, Judy, Neville, Shell and wider whanau we were so sorry to hear of Maurie's passing. We will be thinking of you today and I'm sure you will celebrate his life in the best way you can.
Rob & Mark Southall, Auckland
You have all been in my thoughts today saying Goodbye to your precious Maurie in these challenging times.
I have been smiling remembering "Tiki Tours" of the coast in Jimmy's White Van, Maurie was always up for a story and appreciated a visitor.
What a great catch up will be had with those who have gone before (including the other Maurice in my life)
Vale Maurice Arthur
Megan, Jamie, Jake, Jed & Harry Beattie, Melbourne
To Val and Family. Our sincere wishes to you on this sad loss to you and your family of Maurice.
A great horseman in both codes and a good honest bloke, no fuss, always with a smile, and great to work with, a great committee man to Central Southland Raceway and a great father and grandfather.
All our love and thoughts. Maureen and Mike Lawson
Mike Lawson, Winton
To Judy and family, deepest sympathy to you and your family Judy. My thoughts are with you all at this sad time.
Lynley Templer, Invercargil
Dearest Val and family. So sad to hear of Maurice's passing. We have such wonderful memories of Maurice. Thinking of you all at this sad time. Please know we are thinking of you all. Lots of love Nicol and Lea Gray xx
Lea Gray, Riversdale
To Judy and family. We send our sincere sympathy to you all at this sad time. May your many wonderful memories give you comfort.
Hugs from Judith and Leicester
Leicester Rutledge, Invercargill
My thoughts go out to you all. Sorry they are delayed thoughts but life is not as it was.
Rod Bell, Gore
Leave a message for the family of Maurice Arthur "Maurie" Skinner