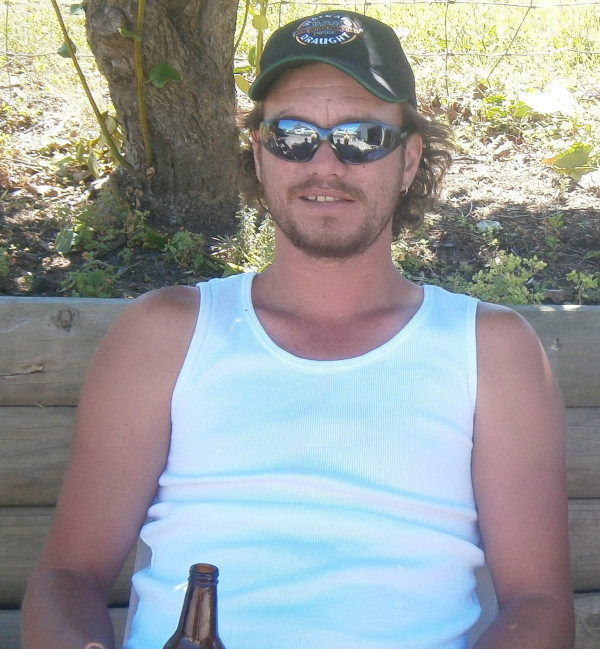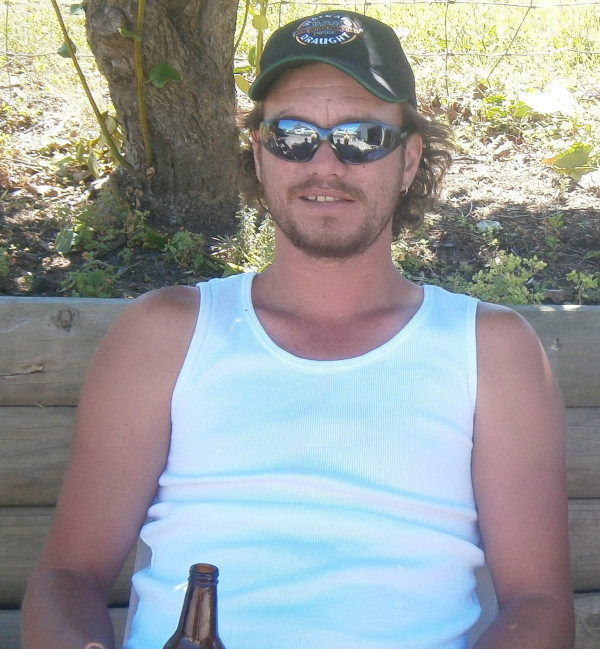 Service Details
This is a private service
Dale Tama Watene, 1980 - 2020
Tragically taken from our family and his many friends.
Now resting peacefully. Loved and remembered by Christine, Leonard, Ben & Traycee and their children Jazz, Dallas & Essence, and Dale's son Braxton.
Braxton Tama is already missing his dad but Dale will always be part of his life and will never be forgotten.
A private cremation has taken place, and we look forward to bringing Dale home to Huntly.
Words can not express how we are feeling with the loss of Dale. Love to your family at this time, Dale was apart of our Southland family and work colleagues for along time. He will be truly missed. ❤️
John, Robyn, Brittney, Rielly, Maegan and Olsen
CLARKE family "wokatu", Otautau
We will always remember your smile, wave, toot from your truck when driving past. You were always friendly and helpful when needed. Thinking of all. May you Rest In Peace Dale.


Shirley & Gratt, Scott's Gap
Rip dale haven't seen you for a while but every time we run into each other you were always keen for a yarn and a laugh. Gone too soon.
Thoughts are with your family at this time.
Dj wilton, Invercargill
Our thoughts are with Dale's whanau at this tragic time. Dale was always upbeat, liked abit of a laugh and always had time for a chat. He will be dearly missed, fly high dale xxx
Joanne Clapp, Otautau
thoughts with your family at this tragic time.
we may not seen much off each other but when we did you always had big smile and keen for a yarn.
you had a big heart
going to miss you mate

Matt Jordan , otautau
Dale
Your presence is sorely missed,
Our thoughts are with your family, and our community who loved you like family,
Dave ,🐄🐄💖
Dave, Scotts Gap
Wish we were seeing your truck rolling into Huntly one more time to park up at your mums and visit your family Dale. Rest In Peace knowing those left here are supporting each other to get through this.
Manda, Zane & Family , Huntly, Waikato
We hold our family dear to us, and some are neighbours too. Christine, Leonard, Dale and Ben have lived next to us in Huntly since Dale was 4. We have enjoyed many family occasions together. Dale has been a special nephew and cousin to all our family - MANDA and Zane, JOSHUA and Lisa, HEIDI and David, DANIEL & Rachel, our dearly loved MATTHEW who has passed away as well; and their families. Much love from us Dale, Aunty Lynda and Uncle Pat Steiner.
Uncle Pat and Aunty Lynda Steiner and family, Huntly, Waikato
This tragedy is really heart breaking. Dale was such a kind and loving boy and young man and I know he adores his son. With much love from Dianne in Taranaki.
Dianne Roberts, Eltham, Taranaki
Moe mai raa e te rangatira Dale Tama Watene (RIL Dale <3)
you will be sadly missed you were such a happy go lucky boy growing up,
I will always remember your beautiful smile..... sending all our AROHA to Len, Christine and whaanau
kia kaha, kia maia, kia manawanui whaanau ( be strong and comfort one another with all your love whaanau) xxx
Teiaroa Rangi , Huntly, Waikato
Didnt want to believe it my bro. Was hoping it was all a dream. Sending the whanau all our aroha during this sad time rest in the arms of our heavenly father my bro
Mo ake tonu atu xoxox
Huihana Tauroa , Auckland
Rest in peace now Dale, my love & hugs to Chris, Lennie & Ben xxxx
Taryn Burgess, Mount Maunganui
Going to miss seeing your smiling face around, the kids will miss seeing uncle Dale too,

Keep watching over Braxy and we will too,

May you rest in peace Dale ❤️
Becky, Otautau
18 years of memories bro, you had so much love to give, you were absolutely epic with my kids especially with aria who looked up to you as an uncle,
Thinking of the family at this tragic time, sending love and light xx
Emma Blair, Nightcaps
Sending love to your whanau at this tragic time, will miss seeing your smiling face and friendly wave and hello. May you rest in Love ❤️
ANDERSON family, Ohai
Sending our deepest sympathy and love to Christine, Leonard, Ben, little Branxton and all the family at this tragic time. Rest In Peace Dale..Arohanui
Kim and Doug Brooks, Mackay
Our thoughts go to you're family you will be greatly missed
Temaro family , Otautau
Much love to ur whanau, u will be sadly missed Dale.. rest easy and fly high 😭💖💖
Lisa, Huntly
A man with a cheeky smile and very whity humor. You will be very missed! Rest in peace mate.
Rodders & Kim, Otautau
Send love to the family at this devastating time. We are so grateful for the awesome times and great memories that where had when you came to stay with us in Jurien Bay, Australia. In this short time that you lived with us you became apart of our family. Such a loveable guy. You will be missed and always remember by us Dale. Rest In Peace.
Aleesha, Jake, Loz and Boogs

Aleesha, Perth Western Australia
I haven't seen you since you were a kid Dale, but am close to your family to whom I offer my deepest condolences. It could so easily have been me grieving the loss of my daughter, Danielle, but thankfully she is here by my side right now. My heart breaks for you Christine, but I know you will get exceptional support and love from those close to you. RIP Dale XOXO
Diane Huggard, Mangakino
Dale, still cant believe this is real! You were always a good mate to my kids father and my kids always found you to be hilarious and just fun to be around..I will never forget what you did for me in my time of need when I needed to be in the north island by my grandmother within 24 hours..never thought i would make it to be with her and then from out of no where you were there and we were off in your stock truck travelling form the deep south straight up to Wellington! A true blessing, that meant more to me than you would ever know..Such a kind man..
Our thoughts and prayers are with your family
Rest easy taken way too soon xx
Mel, Zay and Charni Yorke, Invercargill
You were such a great man, Dale. I'm so lucky to have had the pleasure of working with you for such a long time. You always had a way of making the people around you feel good about themselves or even just like they had somebody who cared, and for that I'll respect you more than you'll ever know. Loved beyond words and missed beyond measure. My thoughts are with your family and son. Rest In Peace bro
Paul Brown, Scotts Gap
Yo my cuzy Huntly South Originals that was us good times that side step and cheeky grin got you over the line a few times aye my cuzy....much luv cuzy Ben to you and the whanau..head to the heavens my cuz rember the good times Yo


Moana, Rahui the Eight
Condolences to family and freinds. RIP Dale
Robyn, Southland
"Moe mai raa koe e te tungaane
Maa te Atua koe e manaaki,
e arahi i aa koe ..... He hoa tata i te waa e tupu ana, kia au too moe te tungaane" x

"May our Heavenly Father guide you and protect you. A great friend growing up, rest in peace brother" x

Arohanui

RANGI WHAANAU ❤️, Huntly
Thinking of your family and your wee man at this time, will miss your big waves on the road and how you were always up for a yarn. Take care on the big roads up there and will look out for those waves when we meet again.
Karl & Netta Wilton, Otautau
Leave a message for the family of Dale Tama Watene