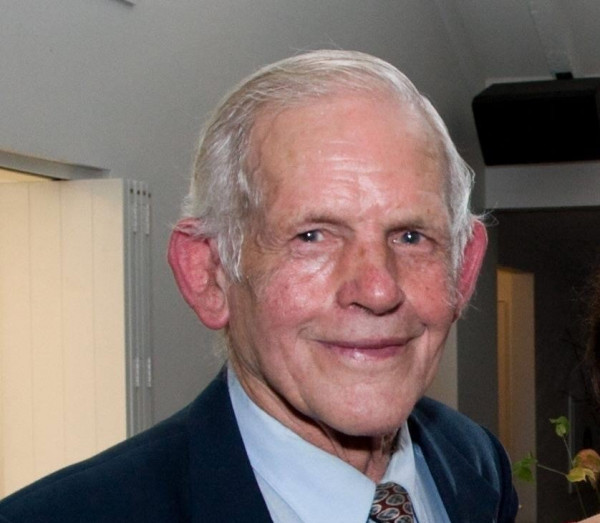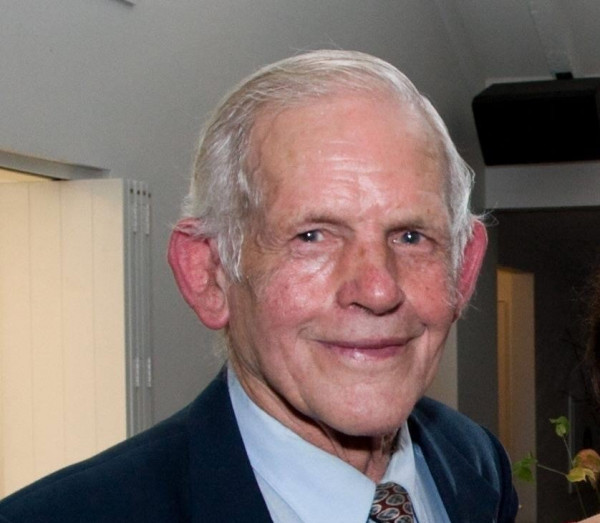 Service Details
Athol Hall
Five Rivers Highway
6 July 2020, 1:00PM
Soper, Alistair John (Ack): Peacefully, at Rowena Jackson, Invercargill on Tuesday, June 16, 2020, aged 83 years. Dearly loved husband of Lyndel (Invercargill), Loved father and father-in-law of Richard (Athol), Kristen (Christchurch), and Nick and Els (London). Loved brother and brother-in-law of Neville* and Mary*, Adele* Frost, Winston and Liz (Athol), Jen* and John Sheat (Adelaide), Robert* and Robyne Selbie (Dunedin) and Liz Selbie (Dunedin). Loved grandfather of Claudia and Fraser (Christchurch) and uncle to his nieces and nephews. Special thanks to all the staff at Rowena Jackson for their compassionate care of Ack. A service to celebrate Ack's life will be held in the Athol Hall on Monday, July 6 at 1.00pm. Interment at the Athol Cemetery to follow. Messages to 76 Birdwood Avenue, Beckenham, Christchurch 8023. (*denotes deceased)
Aroha to a lovely man. Always kind and caring of others. Miss you Ack. Time to rest.

Robyne Selbie, Dunedin
Heartbroken for you all, but know Ack will have been received in heaven with joy.
Gerald and Maureen, Dunedin
A really special man admired by all who were privileged to have known him.always a smile for everyone.The world needs more like him. Deepest sympathy to all family members and friends. Kindest regards Palmer family
Reg Palmer, Winton
Although we did not know Ack personally we heard many stories from both Dad and Grandad (David Soper and Zane Soper). Our family carries on the strong Soper rugby traction knowing that Ack was the driving force behind it. We will think of you Ack, and your family while observing with minutes silence this weekend before the game. Sending love and condolences to your family and friends. RIP
-Benjamin, Olivia and Jackson Soper
Olivia Soper , Invercargill
I'll remember Ack as a real gentleman and a genuinely caring man. He always had time for a yarn, and I loved the fact it was generally about family rather than rugby, even though that's how we were connected. As a fellow Northern Southlander I always found it more than a bit inspiring that someone from the same small, rural part of the world had made it all the way to the All Blacks, playing out of that same little tin changing rooms under the hill at Athol where I'd first started playing.
Nathan Burdon, Invercargill
Ack was a kind compassionate soul. He was a legend.
Bill Harrington [WBHS], Christchurch
We have many fond memories of Ack and of good times past. He was such a very caring humble man who always made you feel special. His relationship with my mother Violet Riley ( nee Soper ) was quite special and they liked nothing more than to get together for a good long talk. Much love and Sympathy to Lyndal and all the family from Violets family.
Margaret Low, Geraldine
Ack's handshakes and hugs were legendary, I would not like to have been on the receiving end of one of his rugby tackles. He had a compassionate heart and a strong faith and I fondly remember he and Lyndel attending many National conventions over the years at different cities. Sadly missed but has his heavenly reward now. My thoughts and prayers are with you as you celebrate his life. Mike Bunt
Michael Robert Bunt, Fairfield, Dunedin
We Praise God for Acks life: a Life well lived, I will always appreciate his kindness and friendship to me as a young aspiring rugby player who visited Lumsden and got to know him as more than just a legend of rugby, but a legend of family and Faith first and foremost. His legacy will live on not only through his children and grandchildren but many whose lives he touched. All our love thoughts and prayers to the dear Soper family,
Michael Jones (All Black)and family
Michael and Maliena Jones, Auckland, New Zealand
We knew Ack whilst serving as Priest in the Parish of the Waimea Plains in 1986-89. He became a great friend of our family and a strong supporter of myself and the Christian mission in Athol and the wider Parish. He demonstrated great compassion for our family then and when we were going through difficult family times. My children remember him as a caring and fun person to be with, especially when he shouted them a holiday in Southland back in 2000. My son Jeremy says this in tribute: "Ack was a real man. Someone who would shoot straight and never lie. Ack taught me the morals of farm life. Hard but fair. As I remember life in those times was hands on, and an honest man is hands on."
I will always recall him as a deeply compassionate, honest and faithful man, strong in his Christian faith, genuine in his thoughts, a lover of his family and a dedicated rugby man. Thank you Ack for all you have contributed to our lives. "To live is Christ; to die is gain"
Rev. Lachlan Mackay: Jeremy, Clarissa, Annalisa and Leilana (Children)

Rev. Lachlan Mackay, Sydney, Australia
Thankyou Ack what a wonderful man of God you were, I remember or times together in full gospel men's fellowship like it was yesterday, always ready with a smile and strong handshake, now you are receiving your reward, well done my good a Faithfull servant, our condolences to Lyndel and family.
Gray Menlove , Dipton
I valued your friendship and hospitality Ack. You will leave a huge void in the lives of people close to you. What a wonderful mentor you were to the young and an inspiration to all
Tui Clark, Auckland
Please accept our condolences on the loss of a very special man.
I first met Ack when I was five years old when we shifted to Athol in 1959
From watching him as a Child playing Rugby I have spent a lot of time with Ack over the last approximately 30 years as a member of the Full Gospel Business Men's Fellowship. Ack was a very special and humble man who loved the Lord.
We have spent a lot of time together at Chapter meetings, Conventions and traveling together to Regional meetings in Tapanui.
Thank you so much to Lyndel for sharing Ack with us for so many years.
I pray that you and all of your family will know the peace of Jesus as you celebrate and remember the life of a very special man.
Blessings Noel Spiers
Noel Spiers, Invercargill
Sincere condolences to all the Soper family on the passing of Ack. I was lucky to get the opportunity to work for Ack and his brother Winston, and live with Ack and Lyndel on the farm at Athol over the summer varsity holidays. A connection that was made through my uncle Terry who was a good friend of Ack from their rugby playing days. You get to know people well when you live and work with them and Ack was top shelf in all respects. Ack was an engaging people-person, humble and kind. He lived a good life full of generosity towards others. The O'Sullivan's of Taranaki will always have a strong connection to the Soper's of Southland. Rest In Peace Ack.
Liam O'Sullivan, Taranaki
My thoughts are with you all at this sad time.When. I look at that photo I see your lovely ,caring mother's face (the late May Soper my Aunty ) and you were just the same over the years caring & thoughtful to all. May you Rest In Peace Ack you deserve it .
Pam , Christchurch
My condolences to Lyndel and family on Ack's passing. I feel I have been privileged and enriched to have known Ack as I did and for as long, but especially over the time of our earlier formative years. Having received the hospitality and friendship, validation, warmth and generosity from Clarence, May, Ack and other members of the family from that time on, I consider the McLachlans were and are fortunate indeed. Ack was truly an outstanding, humble and gentle man who characteristically expressed a unique and admirable mix of dignity,integrity,compassion and camaraderie. Thank you for having been you, Ack. You will be sadly missed and fondly remembered.
Murray McLachlan, Gold Coast, Australia
Was introduced to Ack at a very young age by my grandparents Jocelyn and Bill Pike, he would always come over the hill for a cuppa, when ever we where at the crib. Despite being there to catch up with his friends he always had time to speak with me, to see me rather than look past me like most people would. He had the time and patience to take us on the farm and teach us, to inspire us. And for thankyou. You where an amazing friend, inspiration. Rest easy now, and enjoy that cuppa I know nana joy will have waiting. My condolences to lyndel and family from myself and my brother Charles xx
Natasha Davis, Invercargill
Sad to hear of Ack's passing. Love to Mescha, Gemma, Liz, Sam and the wider Soper family.
The Piper family, Lake Hayes, Arrowtown, Melbourne, Rangiora and Manila
Dear Lyndel and family,
By an incredible coincidence, we learned of Ack's death. First of all, we would like to offer our sincere condolences to Lyndel.
We had met during a tourist stay at Athol farm in fall 1981. Ack was our guide to discover this immense land on horseback or by pick-up. I also enjoyed talking with him about French ... rugby ( of course).
We exchanged mail for a few years before your visit with us in 1988 on your way back from London to Athol.
Then we had the pleasure to go back in New Zealand in the fall 1996 and spend unforgettable moments with you in Athol.
We have always appreciated your friendship, your generosity and your hospitality.
We will always engrave in our hearts the memory of Ack.

Hervé, Claire and Isabelle Morin
Québec, Canada

Hervé Morin, Québec, Canada
To Lyndel and family, we send our deepest sympathy and love. Remembering Ack from Dorothy, Eric and family.
Dorothy, Eric and family, Invercargill
I knew Ack in the summer of 1956 - 57 when I used to visit my parents on their Castlerock/Dipton West farm and he and I used to compete in the local Lumsden athletic sports held at the Lumsden Domain every Saturday evening, as I recall. Everything from wood chopping, to running, and field events such as discus etc. It was a lot of fun for me as a 17-year-old and he was great company. Please accept my condolences at this sad time. Unfortunately my personal circumstances are such that I am unable to attend the service :-(
Brian Swale, Clyde, Central Otago
My condolences to Lyndel and the Soper family. I fondly remember my time working with Ack at Riverview and Toms Hill. Also playing rugby for Country Pirates with Ack.
The long conversations on Monday mornings about the game on Saturday.
John & Kathryn Sherriff, Invercargill
To Lyndel, Richard and family. We were sad to hear of Ack's passing. Ack was full of lovely family stories, which we enjoyed hearing, and helped us to fill in gaps on our side of the family. He had a amazing life, full of achievements and special memories. He is a great loss to the family.
Rex, Pam and Olivia Gibson, Bill and Shirley Gibson, Invercargill
With deepest sympathies to the Soper family, I would like to share a memory of this wonderful man.

Between 1978 and 1980 I lived in Invercargill and worked as the Program Director at the Invercargill YMCA. In January 1978 and 1979 I ran extended summer camps for the youth of Invercargill on Ack Soper's property near Athol. Through his generosity some hundreds of Invercargill teenagers spent time under canvas in northern Southland, climbed the hills, kayaked the rivers and sailed on Lake Wakatipu. Memories of this experience will still be with many of them today. Thanks to Ack.

I vividly remember first meeting him. My first impression was of an incredibly strongly built man with huge thighs bulging out of his work shorts, unshaven, twinkling mischievous eyes and a really big smile. Prior to our meeting I was a bit in awe of this ex All Black, but he instantly put me at ease and we got on from the first moment. He was enthusiastic about the Y camps from the very beginning and enthusiastically drove me around to look at possible sites in his paddocks. The best in his opinion was on the banks of the river winding through his property. Practice camps with volunteer camp leaders soon followed, always catching up with Ack and Lyndel, who I steadily got to know better.

During the main summer camps Ack would come to see us every evening. Discarding his beaten up farm truck he would come cruising around to the campsite, sometimes in the mud, in his light blue, leather seated, XJ Jaguar, which always made us laugh. In 1979 one of my volunteer camp leaders was a good cartoonist and he drew a wonderful picture of Ack's Jag, with a ute back and lots of extra special Ack features. We made it into a 'For Sale' notice '4 Wheel Drive Jag Farm Truck, one owner, 0-30 kph in 10 minutes etc' and then very early one morning with the chuckling support of the Athol shop keeper, stuck it on the outside of the shop door. We knew Ack came to the shop every morning about 7 to buy a paper. We were hiding behind a nearby bush when he arrived. He pulled up in his normal ramshackle farm truck, swung out and jumped up the few steps, and was about to push open the store door when he suddenly stopped, peered at the notice on the door, then peered more closely, stood back, then nervously looked around behind him at the deserted road, a big smile on his face. Of course we were in fits of laughter and pretty much fell out of the bush and rolled around on the ground laughing, completely giving ourselves away. Then I think we jumped in our own little truck and sped off, with Ack laughing and waving his fist at us.

Of course Ack did get me back. On the last night of the camps we always put on a big campfire and feast for everyone, inviting all the local neighbours. Mid-evening he and his brother Winston jumped on me and I was summarily thrown in the river.

These days I live in Melbourne, Australia. I'm 70 myself. I went on to have a career in a big American corporation. We become the sum of the experiences we have and the people we meet who impress us. I Those past campers and indeed many Southlanders and I have much to thank Ack for. Certainly, I've always remembered Ack and his fine example of how to live and be, all those summers ago, in Athol.

Thank you Ack.

Nick Grainger

Nick Grainger, Melbourne, Australia
Leave a message for the family of Alistair John (Ack) Soper