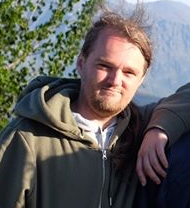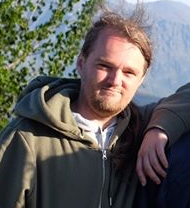 J Fraser and Sons' Chapel,
Cnr Esk and Doon Streets,
Invercargill
Sunday
11 July 2021, 10:00AM
FREDRIC, Kent Adair.
Kent died tragically in his quest for a new life in Florida USA, February 9th 2021 at 35yrs old, son of Allan
and the late Dawn Fredric. Kent is survived by his three siblings, Glenn, Janine & Leah and his father Allan,
who will miss him very much.
A service of celebration of Kent's life will be held at J Fraser and Sons Chapel, Cnr Esk and Doon Streets,
Invercargill on Sunday, July 11th at 10 am followed by a 'chew and chat' in the Lounge at
J Fraser & Sons, then Kent will be interred at the Eastern Cemetery with his Mother who died only 2 years ago.
Kent was a giving person who cared for his many global friends due to his work in writing and fixing problems
in computer programs. https://www.gentoo.org/news/2021/02/12/in-memory-of-kent-kentnl-fredric.html
Kent is the loved cousin of the Harris Family and Aaron (Australia); Vanessa, Amber, Sarah; and all his Aunties and Uncles.
Messages to the family may be sent to Kent's tribute page at frasersfunerals.co.nz/tributes